Eureka Ironworks, Inc.
Original Iron Designs by David Cunningham

Eureka Springs, Arkansas 479-253-1242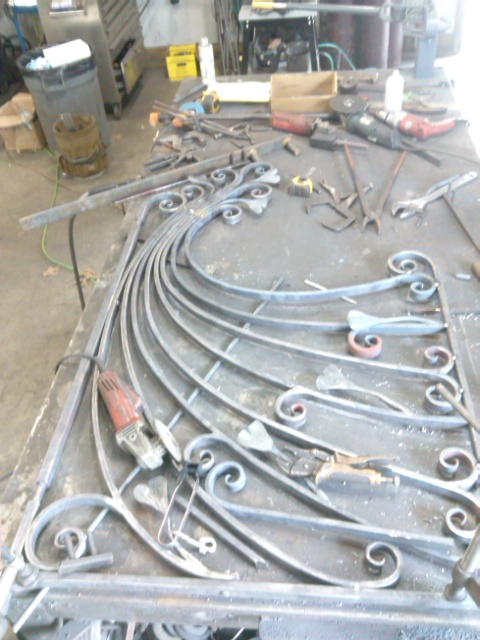 to reality
We can design the perfect entry to make a lasting first impression. We provide and install several types of gate automation, including an in-ground operator that is practically invisible (see photo of Benton, AR gate below).
Forged patio gate with vines

Forged entry near Benton, AR with in-ground operator.

Benton entry after landscaping
Entry gate for nightly lodging
establishment in Eureka Springs
Two forged Victorian style
garden gates in
Eureka Springs
Gated drive in Eureka Springs
Over 1500 leaves adorn this
gate near Hot Springs, AR
Gate and window treatments
on a wine cellar
Home Twig Railing More Twig Railing Ornamental Railing Fireplace Kitchen
Gates Fences Furnishings Lighting Miscellaneous Projects Work in Progress
In Stock Items for Sale Samples to Aid Design Components for the Trade
Copyright © 2004-2017 Eureka Ironworks, Inc. All Rights Reserved.
Eureka Springs, Arkansas · 479-253-1242